Qigong Plus -- Sitting and Moving Meditation for Health and Longevity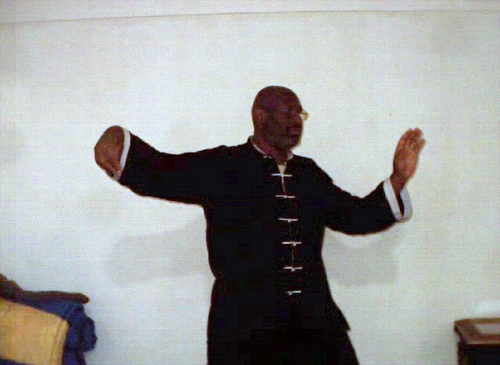 It is hard to know what to do sometimes: How to deal with stress, or fear, or anger at injustice.  How do you survive in the midst of the fire?  How do you find the time to take care of yourself when everything seems to be going crazy and you fear for your very life?  You learn how to really take care of yourself and your family.  Several small exercise forms that you can do one at a time or altogether can become your strength and your way out of the madness of the day.
You can lead a peaceful life in the midst of the fire, and even lead a joyful one if you dare to reach higher and transcend all the fears that are common to human beings by remember who you are.  You are more than flesh and bone, but your flesh and bone needs to be healthy so it can carry you, like a swift, strong chariot, through life.  Do you want that?  Do you want to be happy?  Do you want to be health and strong well into old age?  Would you like to be able to just breath and relax when you need to in the midst of stress and feel peaceful and tranquil?  
Meditation can do that for you. Quick easy methods drawing on many modalities that are all effective can do that for you and you will feel them working the first time you do them.  Join our class Feb. 2 and begin to learn the ultimate self care.  Enter the Promotion Code: GILMORE for savings.